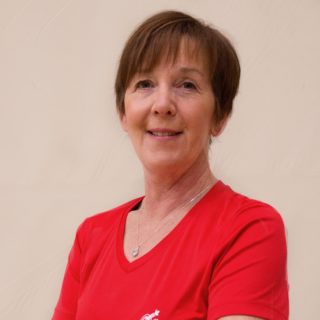 Gwen Smoluk first became involved when her children were in elementary school. Her commitment grew from volunteering in the classroom to being involved with her children's sport teams. She also volunteered on several workplace committees and is the Volunteer Coordinator for an upcoming race being hosted by her Triathlon Club.
Gwen's involvement with Racquetball came first at the provincial level where she started as the Women's Coordinator on the Racquetball Manitoba Board of Directors. Her initial motivation was to provide a voice for the sport and to contribute to the sport community. She also served on the host committees for national events hosted in Winnipeg.
Gwen has been a member of the Racquetball Canada Board of Directors for 10 years, joining the Board in 2012 as the Athlete Development Coordinator and then was elected to the President's position in 2016. In her duration as President, she has helped lead the organization through many changes and challenges.
"I enjoy working with the team to make racquetball strong in Canada. I am very proud of the work we've done in the last few years to enhance so many of the programs", says Gwen about her reasons for volunteering with Racquetball Canada.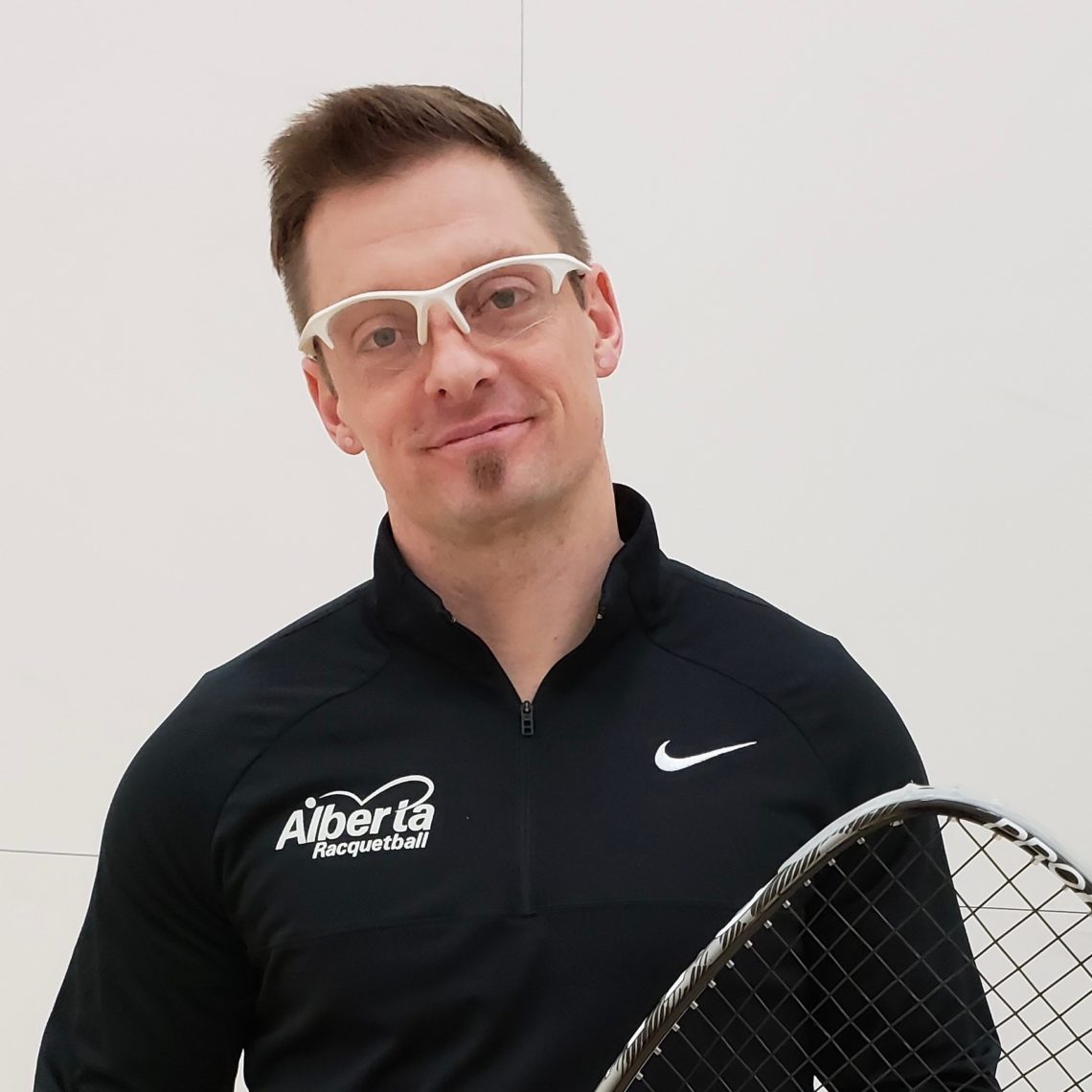 Jeff Buller has volunteered for over 20 years in several very worthy causes, in particular with programs for those in need. He was taught the value of volunteering at a young age, and it remains a focal point in his life. He has also volunteered with other sports, helping coach his children's baseball and soccer teams.
Prior to being elected to the Racquetball Canada Board of Directors, Jeff was the Alberta Provincial Representative to Racquetball Canada. He has over 20 years of volunteer experience with the sport at many levels and in many capacities including coaching, governance, tournament and event hosting and programming. He sat on the Alberta Racquetball Association Board for 8 years, including four years as the President. He is still involved as a volunteer at the provincial level, currently serving a term as the Provincial Coach.
"I grew up with the sport of racquetball and I want to see it grow in a positive direction. Volunteering on the Racquetball Canada Board allows me to work with like-minded individuals to accomplish this goal." Jeff Buller on why he volunteers with Racquetball Canada.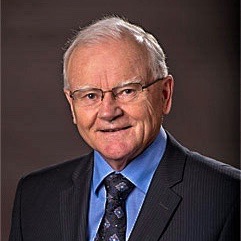 Cliff Hood's volunteer involvement began as soon as he finished law school and opened his practice in 1972.  He has sat on the Boards of several corporations, commissions, sports clubs, sports teams and community organizations, serving as President or Chair on many of those Boards. Cliff also sat as a councillor and Deputy Mayor of the Town of Yarmouth for 37 years.
Cliff also found time to contribute in a significant way to racquetball, hosting tournaments and supporting athlete development and racquetball programs. Elected to the Racquetball Canada Board of Directors in 2019, Cliff brings an important perspective through his profession as a lawyer and his extensive volunteer background. He has been an enduring participant and champion of the sport, competing at the National Championships almost every year since 1989.
"I have always been prepared to serve when asked and did so when approached by Racquetball Canada because I feel my experience is helpful to the organization, especially during a time of transition." Cliff Hood on volunteering for the Racquetball Canada Board of Directors.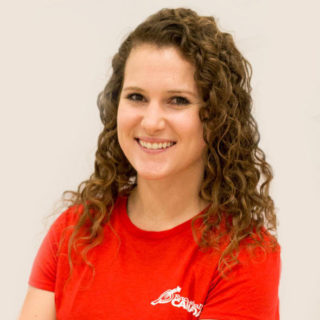 Christine Keay has been involved with the sport for over 25 years, beginning as a junior athlete who represented Canada proudly at the international level. She first came to the Board of Directors in 2016 as the Athlete Representative. In 2019, when the Board reorganized, Christine became a full member of the Board, serving as the Athlete Director. She represents the athlete's voice and votes on behalf of them. Christine also is the Racquetball Canada rep with AthletesCAN, the association of Canada's national team athletes. 
In addition to her volunteer with work Racquetball Canada Christine has worked with the Cancer Society, at rehabilitation facilities working with programs for seniors or people with disabilities and with orthotic and prosthetic clinics. In total, she has been involved as a volunteer for over 15 years. 
"I volunteer to be on the Board because I feel it is important to take my turn as a national team athlete," says Christine about her Board work. "It's also important to provide the Board with a perspective from the athlete's point of view."