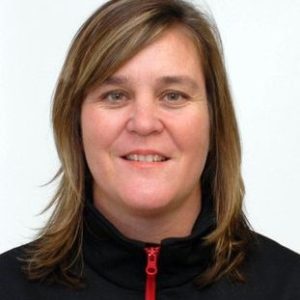 Kathy Brook – Executive Director
Kathy started as Executive Director of Racquetball Canada in January of 2020. Kathy has worked in sport for 30 years. She has experience in strategic planning, meeting facilitation, grant writing, speaking and more.  Kathy came to Racquetball after working at the Coaching Association of Canada where she was a senior coach education consultant for multiple sports including Racquetball. 
Kathy has a Master of Physical Education from Memorial University, a Bachelor of Education from Queens University, and a Bachelor of Physical Education from McMaster University.  Kathy is a Master Coach Developer for many sport organizations in Canada and a Certified Professional coach.  Kathy has sat on a number of  Boards of Directors and has received multiple awards for her commitment to sport, coaching, governance and innovation.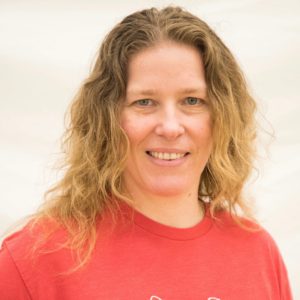 Jen Saunders – High Performance Director
Jen is an 18 year veteran of Racquetball Canada's national team with many international and national podium results and brings an intimate knowledge of high performance sport to the position. In addition to her experience as an elite athlete, Jen holds a Bachelor of Arts in Physical Activity and Sport Studies.
Jen also has a wealth of experience in sport administration through her work as the Executive Director of Racquetball Manitoba and her involvement with many provincial and national projects, as well as hosting national events.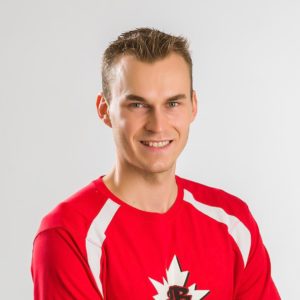 Kurtis Cullen – Community & Safe Sport Coordinator
Kurtis is a long time athlete and champion of the sport. He is a member of Racquetball Canada's national team, an accredited official who has worked on international assignments and has coached at the grassroots level. Kurtis has a vision of how he can help clubs build a strong sport infrastructure and increase their capacity to deliver programs.  He is inspired by the opportunities his position with Racquetball Canada brings to the sport.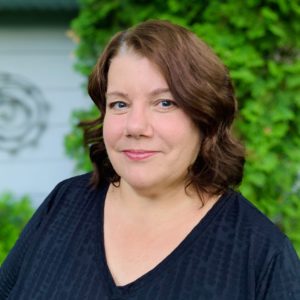 Jan Hanson – Communications, Safe Sport & Diversity Director
Jan has a long history of working in sport administration and the not for profit sector in both staff and volunteer capacities. Prior to joining the staff team, Jan had taken on the role of the Communications lead with Racquetball Canada as a Board Member for seven years. She was the Executive Director of Canoe Kayak Saskatchewan from 2007 to 2016, working with high performance sport and community programs. Jan was also a staff member with the Canadian Red Cross for fifteen years in the area of public safety and community services.
Racquetball Canada is grateful for the the contributions of volunteers from across Canada who have an impact on our sport and our community. Our volunteer team is made up of dedicated and committed individuals who give to the sport in many ways at all different levels of the sport. 
If you are looking for a way to give to sport, meet new people and have new experiences, volunteering with Racquetball Canada, a provincial association or at the community level could be the right fit for you.
Here are just a few of the ways you can get involved.
volunteer for one of Racquetball Canada's Committees
put your name forward for election to Racquetball Canada's Board of Directors
volunteer at a local or national tournament
become involved as a coach or official
Contact us if you would like to volunteer or would like more information about how to get involved!
Throughout its recruitment process, Racquetball Canada is committed to Canada's linguistic duality and diversity of its people. Racquetball Canada is committed to fostering diversity within its organization as a source of excellence, cultural enrichment, and social strength.
We welcome expressions of interest from those who contribute to the further diversification of our organization including, but not limited to women, Indigenous peoples, persons of all races, ethnic origins and religions, persons with disabilities and persons of any sexual orientation or gender identity.
Contact us with any questions about careers with Racquetball Canada.