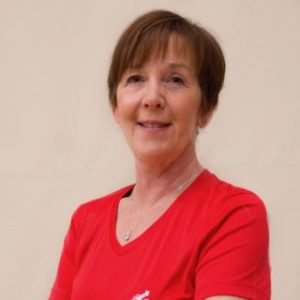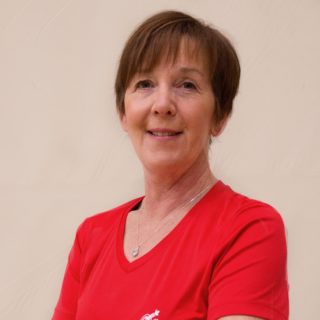 Gwen Smoluk – President
Gwen has a history of leadership, with Racquetball Canada serving as the President since 2016. Prior to that she was the chair of the Athlete Development Committee from 2012 to 2016. Gwen's intimate knowledge of the sport as a parent of former athletes, a player and volunteer who has served in many capacities has benefitted our sport. Throughout her volunteer tenure, Gwen has enjoyed working with the team to make Racquetball stronger in Canada and is proud of the work the organization has done to enhance programs.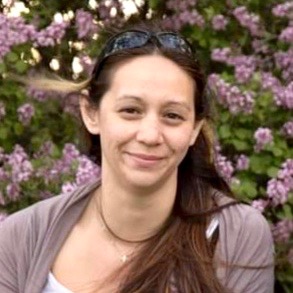 Cher Allen – Vice President
Cher started volunteering at the very young age of 12 and has been giving back to through her commitment and dedication since then. She has been a member of the Racquetball Manitoba Board for many years and was elected to the Racquetball Canada Board in 2020 as a member at large. In 2022, Cher was elected to the position of Vice President. Cher brings an important perspective as an athlete, coach and parent of an aspiring player and as a successful business owner.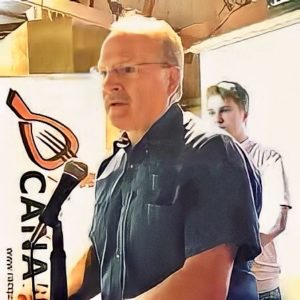 Ken Storuzuk – Director of Finance
We will be adding Ken's biography soon – please check back. 
Christine Keay – Athlete Representative
Racquetball has been part of Christine's live for over twenty-five years when she first began her career as a junior athlete. She is a long-time member of the National Team who has competed for Canada at the highest levels. This experience, combined with her years spent as the Athlete Director, enables her to bring an important voice and perspective to our Board, which she has been a member of since 2016. Christine also represents our athletes with AthletesCAN, the association of Canada's national team athletes.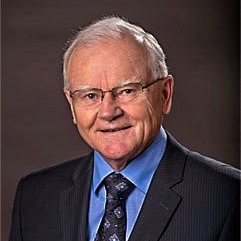 Cliff Hood – Director at Large
Cliff joined our Board in 2019, bringing important skills and a knowledge base which is invaluable. He is a practicing lawyer who has been highly engaged at the community and province level as a volunteer since 1972 when he first opened his practice. He has chaired or served on the Boards for a number of organizations and corporations developing a diverse range of skills. As a player since 1985, Cliff has contributed to racquetball as a tournament host, a sport leader, a financial supporter and a champion of the sport.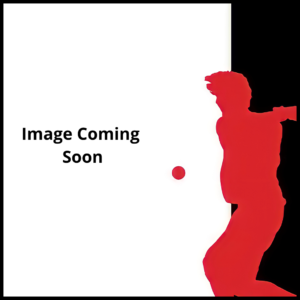 Steven Leduc – Director at Large
Steve has just joined our board – check back soon for his biography.
.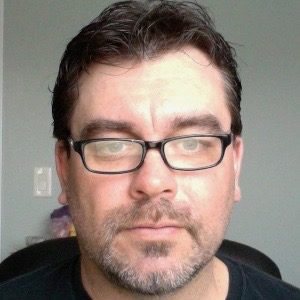 Steve Scagnetti – Director at Large
Steve has been an active volunteer for over 35 years, when he became involved as a 19 year old running the league at the Kitchener YMCA. As a player, instructor, administrator and past Board member with Racquetball Ontario, Steve brings a wealth of racquetball experience to our Board. In addition, Steve's history as an elite baseball player, and his subsequent management work in that sport, has given him the opportunity to develop skills that are invaluable to our Board.  Steve has been a member of our Board of Directors since 2018.
Standing Committees
The Board has two Standing Committees which advise the Board of issues of governance:
Committee & Chairs
Governance and Nominating Committee – Gwen Smoluk
Finance, Audit and Revenue Generation Committee – Ken Storuzuk
Operating Committees
Racquetball Canada has give Operating Committees that support the work of the Board of Directors and Staff. These committees work closely with staff related to planning and delivery and can make recommendations to the Board related to their area of expertise.
Committees & Chairs
Athlete Development Committee – Mitch Brayley
Hall of Fame Selection Committee – Cheryl McKeeman
High Performance Committee – Darrell Davis
Marketing Committee – Steve Scagnetti
Sport Development Committee – Calvin Smith
Provincial Representatives
Provincial Representatives are designated by their Provincial Associations and act as the point of liaison for their province. The Provincial Representatives or their designate attend the Annual Meeting and vote on behalf of their province. We communicate on a regular basis with the Provincial Associations through their representative and hold regular meetings to ensure open lines of communication. 
Board & Committee Meetings
The Board of Directors and the Standing and Operating Committees meet regularly throughout the year.
The following is the 2022 / 2023 meeting schedule for the Board of Directors.
September 26, 2022
November 7, 2022
December 5, 2022
January 30, 2023
March 6, 2023
April 3, 2023
May 22, 2023
August 7, 2023
Contact us if you would like more information about our Board of Directors or committee meetings or if you would like to view the Board of Director meeting minutes.
Annual Meeting
Our Annual Meeting is held in August of each year. The Call for Nominations for the Board of Directors will be made two months in advance of the Annual Meeting. The deadline for nominations is 30 days prior to the Annual Meeting. 
More information about our Board of Directors can be found in our Bylaws.
Racquetball Canada has worked alongside the Sport Law & Strategy Group to develop updated, comprehensive, user-friendly policies and procedures. Racquetball Canada encourages its provincial associations and affiliated clubs to adopt the policies for their own use.
Racquetball Canada's Policy Suite is comprehensive and reflects current best practices that will guide the organization in its operations including policies that support our values, help ensure accountability and transparency and that deal with bullying, abuse, harassment, discrimination, maltreatment and conflict.
Racquetball Canada also adheres to the Universal Code of Conduct for the Maltreatment of Sport (UCCMS).
Racquetball Canada works to engage its membership in the strategic planning process. Our strategic plan was developed through a process of consultation with the membership at annual planning meetings and through discussion with our partners and our stakeholders including our members, coaches, officials, athletes and volunteers.
| | | |
| --- | --- | --- |
| 2012 – 2016 |  Jack McBride |  Sherwood Park, AB |
|  2010 – 2012 |  Ron Brown |  Winnipeg, MB |
|  1999 – 2010 |  Usher Barnoff |  Calgary, AB |
|  1998 – 1999 |  Dave Bell |  Halifax, NS |
|  1995 – 1998 |  Ron Hughes |  Burnaby, BC |
|  1990 – 1992 |  Ian McKenzie |  Vancouver, BC |
|  1984 – 1989 |  Dan Stone |   |
|  1982 – 1984 |  Morris Waitzer |  Montreal, QC |
|  1979 – 1982 |  Steve Millstein |   |
|  1977 – 1979 |  John Chambers |   |
|  1975 – 1977 |  Ivan Velan |  Montreal, QC |
|  1971 – 1974 |  John Kempo |  Edmonton, AB |