Hall of Fame Class of 2020
Inducted in 2022
Hometown : Queanbeyan, Australia
Category : Athlete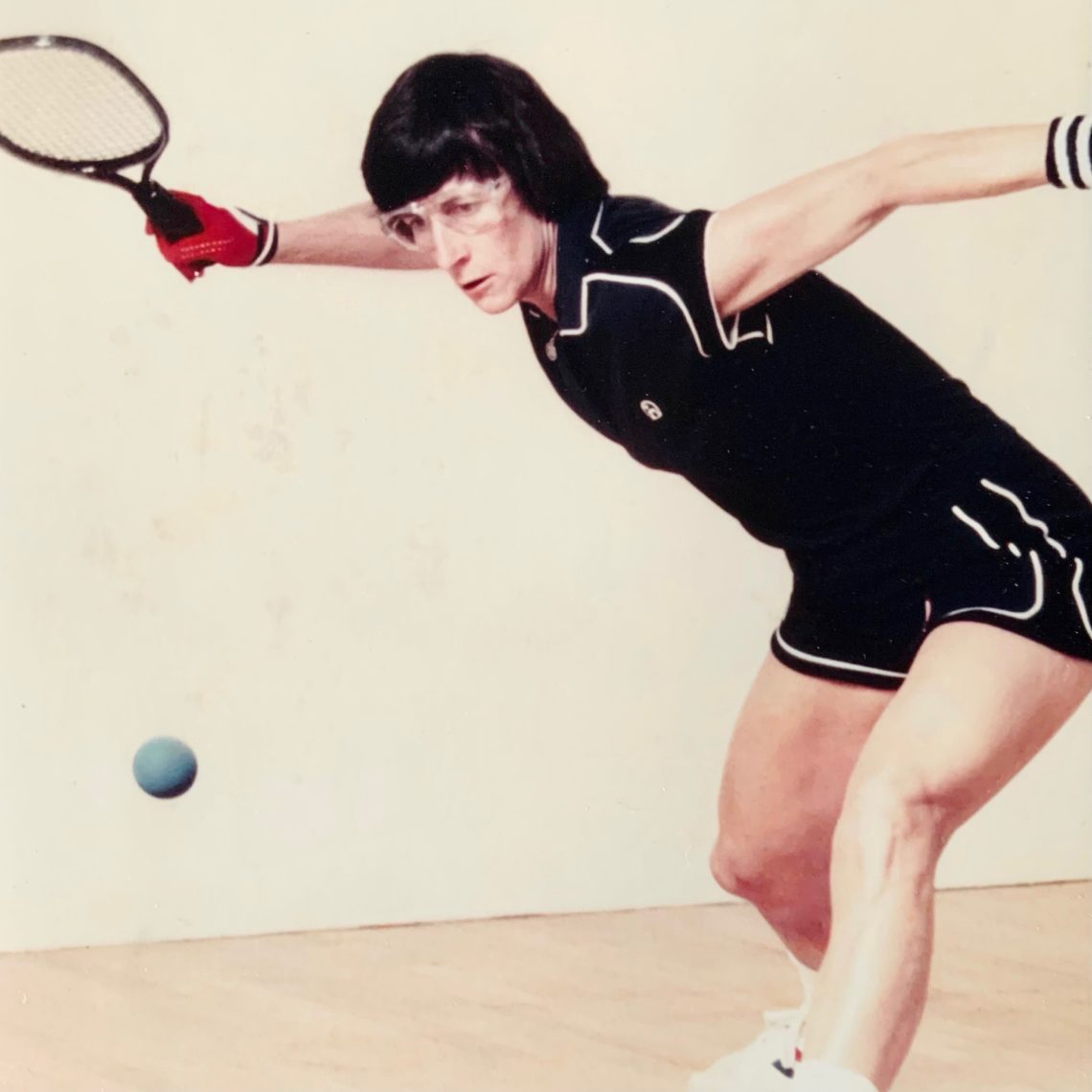 When Heather McKay moved to Toronto from Australia she had already made her mark internationally in the sport of squash. In her late 30's, McKay took the Racquetball world by storm bringing the same domination and determination to racquetball that she honed on the squash court.
McKay wanted to be the best she could be, while playing with honesty and integrity. She was gracious off the court, and focused and unwavering on the court.  As a legendary multi-sport athlete, McKay is known as one of the most impactful athletes in the history of sport. Her integrity as a competitor, her attention to training, her unparalleled competition focus and her commitment to sport development left a lasting legacy both in Canada and around the world.
In McKay's first full season playing racquetball she found instant success, all while maintaining her supremacy in squash. She won the American Amateur Racquetball Championships and captured her second World Women's Squash championship title, both in 1979.
The Women's Professional Racquetball Association (WPRA) was formed in 1980 and McKay flourished on the pro-tour. Building on her success from the previous year, she won the WPRA championship title in the event's inaugural year.
In total, McKay won the WPRA Championships three times, in 1980, 1981 and 1984. In the six years she played on the pro-tour, she was the top ranked athlete for the three seasons and was ranked in second place for two. While playing on the tour, she had a remarkable win loss record of 118 to 20. In total, McKay advanced to the finals in 37 of the 43 pro tournaments she entered, winning 20 of those tournament titles.
McKay also dominated at the amateur level in Canada. Between 1980 and 1985, McKay won the Canadian Women's Open Racquetball Championship title five times and the Women's Open Doubles title twice. She was particularly dominant in singles, winning the title four years in a row from 1982 to 1985.
After moving back to Australia in 1985 McKay returned to squash where played in master level events, winning four world master championship titles.
McKay has been highly decorated internationally for her accomplishments. The following are highlights of her awards and commendations.
Ladies Pro Racquetball Tour (LPRT) Hall of Fame in 2021
Officer of the Order of Australia in 2018
International Women's Sports Hall of Fame in 2003
Women's International Squash Players Association Hall of Fame in 1999
USA Racquetball Hall of Fame in 1997
World Squash Hall of Fame in 1993
Inducted into the Sport Australia Hall of Fame in 1985
ABC Sportsman of the Year in 1967
1985
Women's Professional Racquetball Association Season-End Ranking : 7th – Singles
National Championships : GOLD – Women's Open Singles
National Championships : GOLD – Women's Open Doubles
1984
Women's Professional Racquetball Association Championships: GOLD – Women's Singles
Women's Professional Racquetball Association Season-End Ranking : 1st – Women's Singles
National Championships : Gold – Women's Open Singles
National Championships : Gold – Women's Open Doubles
1983
Women's Professional Racquetball Association Championships: Silver – Women's Singles
Women's Professional Racquetball Association Season-End Ranking: 2nd – Women's Singles
National Championships : Gold – Women's Singles
1982
Women's Professional Racquetball Association Championships: Silver – Women's Singles
Women's Professional Racquetball Association Season-End Ranking : 2nd – Women's Singles
National Championships : Gold – Women's Open Singles
1981
Women's Professional Racquetball Association Championships : Gold – Women's Singles
Women's Professional Racquetball Association Season-End Ranking : 1st – Women's Singles
1980
Women's Professional Racquetball Association Championships : Gold – Women's Singles
Women's Professional Racquetball Association Season-End Ranking : 1st – Women's Singles
National Championships : Gold – Women's Open Singles
1979
American Amateur Championships : Gold – Women's Singles