Hall of Fame Class of 2022
Inducted in May 2022
Hometown: Hamilton, Ontario
Category: Athlete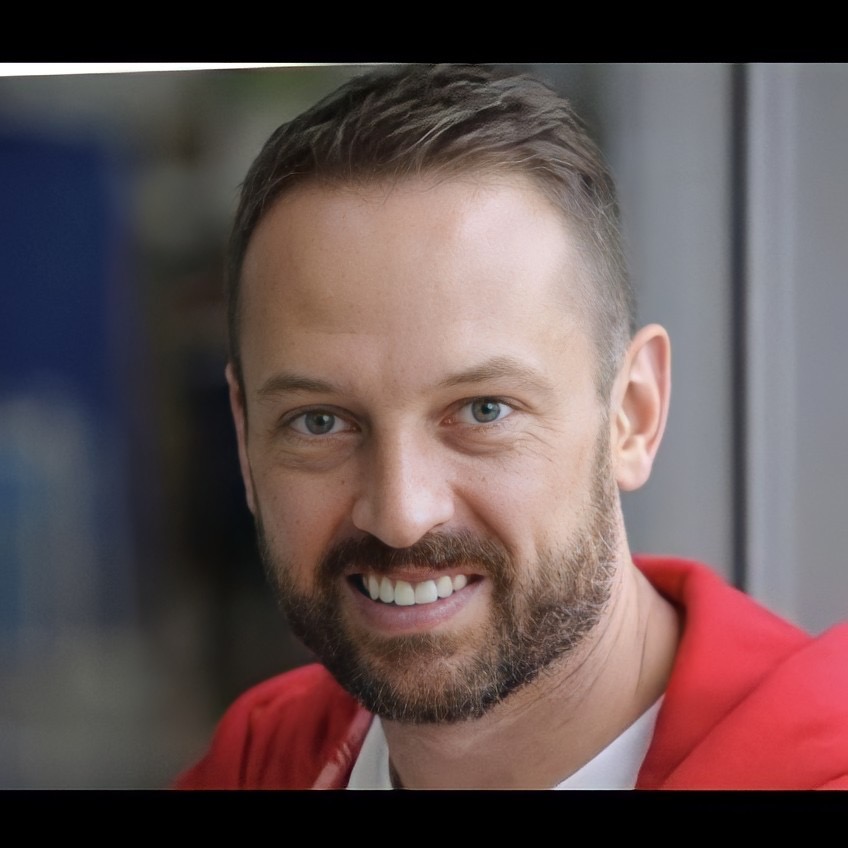 Mike Green has achieved outstanding and extraordinary success both in Canada and at the international level. He represented Canada in international competition 33 times as a member of Racquetball Canada's national team over a span of 23 years.
Not only was Mike talented on the court, but he also had a work ethic that matched his talent. He was driven and always extremely well prepared for every match, mentally, physically, and strategically. He is renowned for his drive serve, his level of preparedness and intuitively knowing what to do on the court in any situation. He was a perfectionist and he truly has figured out every angle of the game.
At the international level, Mike had exceptional success:
He was on the podium 34 times in international competition.
He is a three-time World Champion, winning gold in the Men's Team Event two times and the Overall Team event once. In total Mike has twenty World Championships medals in doubles and team events including 3 gold, 14 silver and 4 bronze.
He is a three-time Pan Am Games athlete, winning silver in singles in 2003 and bronze in the Men's Team event at the Toronto 2015 Pan Am Games.
He is a three-time Pan American Champion, bringing home a total of 11 Pan Am Championships medals including 3 gold, 3 silver and 5 bronze.

At the national level, Mike's accomplishments are unparalleled by any other male athlete in Canadian Racquetball history. He has won 11 Men's Open Singles National Championships and 10 Men's Open Doubles National Championships for a total of 21 titles. He was on the podium at 20 national championships with 17 of those years being consecutive, winning a total of 33 medals. The only year he wasn't on the podium, he didn't compete due to injury. On 6 occasions, he won both the Open Singles and Open Doubles national titles in the same year. 
Mike played Pro-Tour events from 1995 to 2014, where he advanced to the semi-finals on 7 occasions. In 2003 / 2004 season, he was ranked 8th overall at the end of the season.
In addition to being a high-performance athlete, Mike demonstrated a commitment to his sport off the court by generously sharing his knowledge with those around him. He often supported and spent time with junior athletes helping them develop their skills. He played a mentorship role to many up-and-coming Canadian athletes to help them take their game to the next level. Mike also was an ambassador, always representing the sport proudly in his many media and public appearances. During the 2015 Pan Am Games, Mike was one of a select few Canadian athletes invited onto the set of Canada AM for an interview.
Mike was a true sportsman. Whether he won or lost he would always show up to support his teammates just as they would for him. He enjoyed the sport and the comradery he had with his team and his friends, including many competitors from other countries. His family has been his biggest fans over the years, being by his side to support him through his numerous accomplishments.
Racquetball Canada is proud to welcome Michael Green into the Racquetball Canada Hall of Fame.
Click here to link to Mike Green's National Team Biography. 
2017
National Championships: GOLD – Men's Open Singles
National Championships – GOLD – Men's Open Doubles
2016
National Championships: GOLD – Men's Open Singles
2015
Pan Am Games: BRONZE – Men's Team Event
National Championship: GOLD – Men's Open Doubles
2014
World Championships: SILVER – Men's Doubles
2013
National Championships: GOLD – Men's Open Singles
National Championships: GOLD – Men's Open Doubles
2012
World Championships: SILVER – Men's Team 
World Championships: BRONZE – Overall Team Event
Pan Am Championships: GOLD – Men's Singles
National Championships: GOLD – Men's Open Singles
2011
Pan Am Championships: BRONZE – Men's Doubles
National Championships: GOLD – Men's Open Singles
National Championships: GOLD – Men's Open Doubles
2010
World Championships: SILVER – Men's Doubles
World Championships: SILVER – Men's Team
World Championships: SILVER – Overall Team
Pan Am Championships: GOLD – Men's Doubles
National Championships: GOLD – Men's Open Singles
National Championships: GOLD – Men's Open Doubles
2009
National Championships: SILVER – Men's Open Singles
National Championships: SILVER – Men's Open Doubles
2008
Pan Am Championships: SILVER – Men's Doubles
National Championships: GOLD – Men's Open Singles
National Championships: SILVER – Men's Open Doubles
2007
Pan Am Championships: BRONZE – Men's Singles
National Championships: SILVER – Men's Open Singles
National Championships: GOLD – Men's Open Doubles
2006
World Championships: SILVER – Men's Doubles
World Championships: SILVER – Men's Team
World Championships: SILVER – Overall Team
Pan Am Championships: BRONZE – Men's Doubles
National Championships: GOLD – Men's Open Singles
National Championships: GOLD – Men's Open Doubles
2005
Pan Am Championships: SILVER – Men's Doubles
National Championships: BRONZE – Men's Open Singles
National Championships: GOLD – Men's Open Doubles
2004
World Championships: BRONZE – Men's Doubles
World Championships: SILVER – Men's Team
World Championships: SILVER – Overall Team
National Championships: GOLD – Men's Open Singles
National Championships: GOLD – Men's Open Doubles
2003
Pan Am Games: SILVER – Men's Singles
Pan Am Championships: GOLD – Men's Singles
 National Championships: GOLD – Men's Open Singles
2002
World Championships: SILVER – Men's Doubles
World Championships: GOLD – Men's Team
World Championships: SILVER – Overall Team
Pan Am Championships: BRONZE – Men's Doubles
National Championships: GOLD – Men's Open Singles
National Championships: Bronze – Men's Open Doubles
2001
National Championships: BRONZE – Men's Open Singles
National Championships: SILVER – Men's Open Doubles
2000
World Championships: BRONZE – Men's Doubles
World Championships: GOLD – Men's Team
World Championships: GOLD – Overall Team
National Championships: SILVER – Men's Open Singles
National Championships: GOLD – Men's Open Doubles
1999
Pan Am Championships: GOLD – Men's Singles
National Championships: SILVER – Men's Open Doubles
1998
World Championships: BRONZE – Men's Doubles
World Championships: SILVER – Men's Team
World Championships: SILVER – Overall Team
National Championships: SILVER – Men's Open Doubles
1997
Pan Am Championships: SILVER – Men's Doubles
National Championships: SILVER – Men's Open Doubles