Badge Program Coach Workshop
Those wishing to coach Racquetball Canada's Badge Program can enrol in a Badge Program Workshop which is a 3 hour, interactive virtual workshop where participants are introduced to the program theory and content, as well as how to implement the program. During the workshop, participants will be exposed to a number of resources for organizing and offering a successful program.
Once a participant has successfully completed the Badge Program Workshop, they will gain access to online resources and materials and can purchase Badge Program materials from the Racquetball Canada store.
Click here to find out more about Racquetball Canada's Badge Program!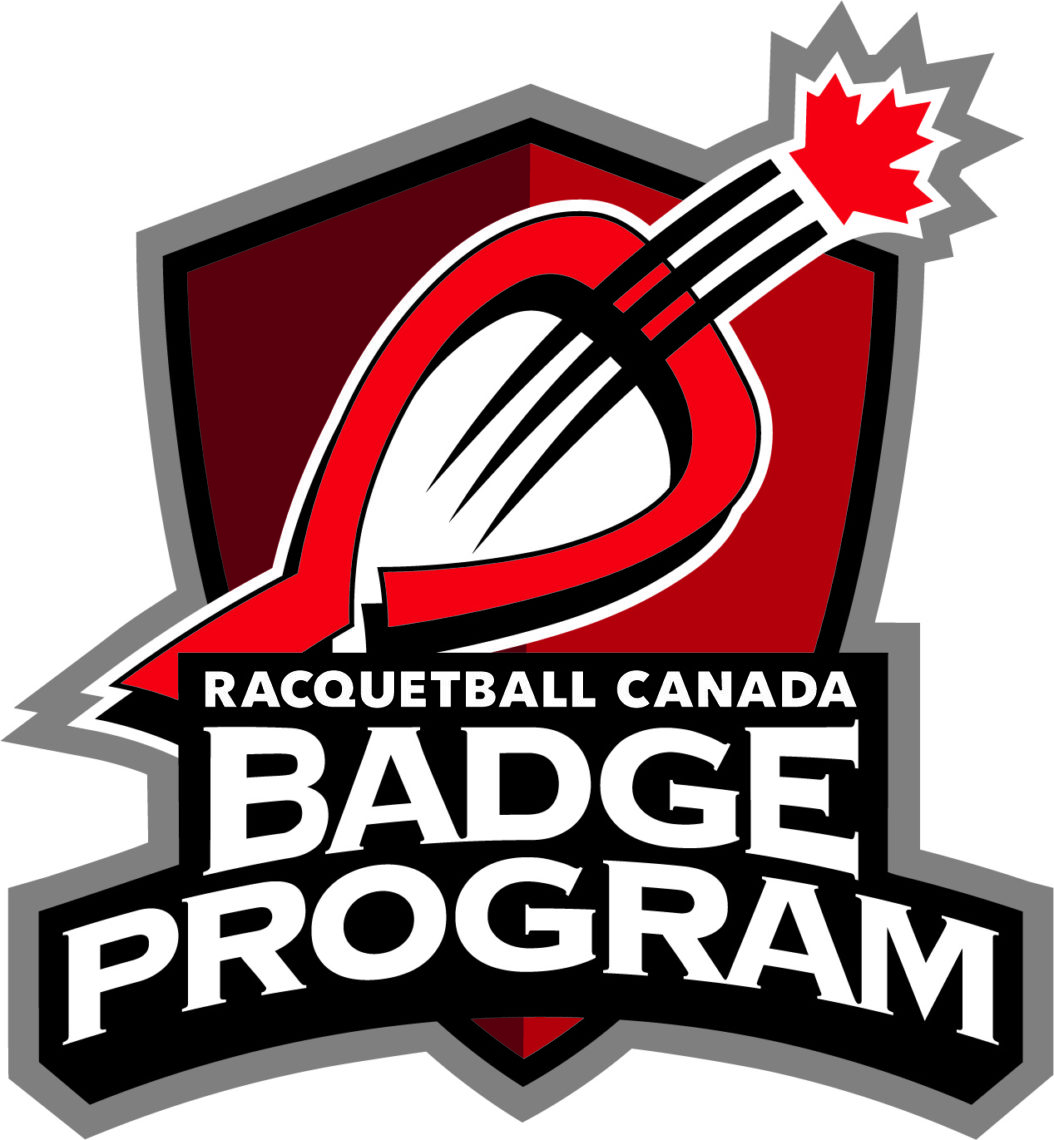 Badge Program Coach Portal
Once you complete the Badge Program Workshop, you will receive the password for the Badge Program Coach Portal where you can find a number of resources including:
Badge Program Posters
Badge Program Information Brochures
Badge Program Report Cards
Coach Workbooks
You will also be authourized to purchase the badges and printed copies of all the materials on the Racquetball Canada Store.
To help ensure the integrity of the Badge Program and to help us track the growth of the program, that you do not share the password. All coaches who take training about the Badge Program through one of the workshops will have access to the portal and all the materials, tools and videos that we've developed for you.
More materials and resources will be added to the Coach Portal as they are developed.
If you've completed the Badge Program Workshop, but do not have the password for the Coach Portal, click here to contact Racquetball Canada. Enter "Coach Portal Password" in your subject heading of your email.
Multi-Bounce Coach Workshop
The Multi-Bounce Workshop follows an 7-stage program that is designed to get new players of all ages playing the game of racquetball as fast and effectively a possible. Utilizing multi-bounce is an excellent way to build confidence and preventing bad habits by focusing on the building blocks of racquetball.