What is the Badge Program
At Racquetball Canada, our purpose is simple: to deliver programs that foster a love of movement in a positive, fun and safe environment.
Our Badge Program empowers athletes of all experience levels, from novice to experts, to enjoy playing racquetball through an inclusive and thoughtfully designed curriculum.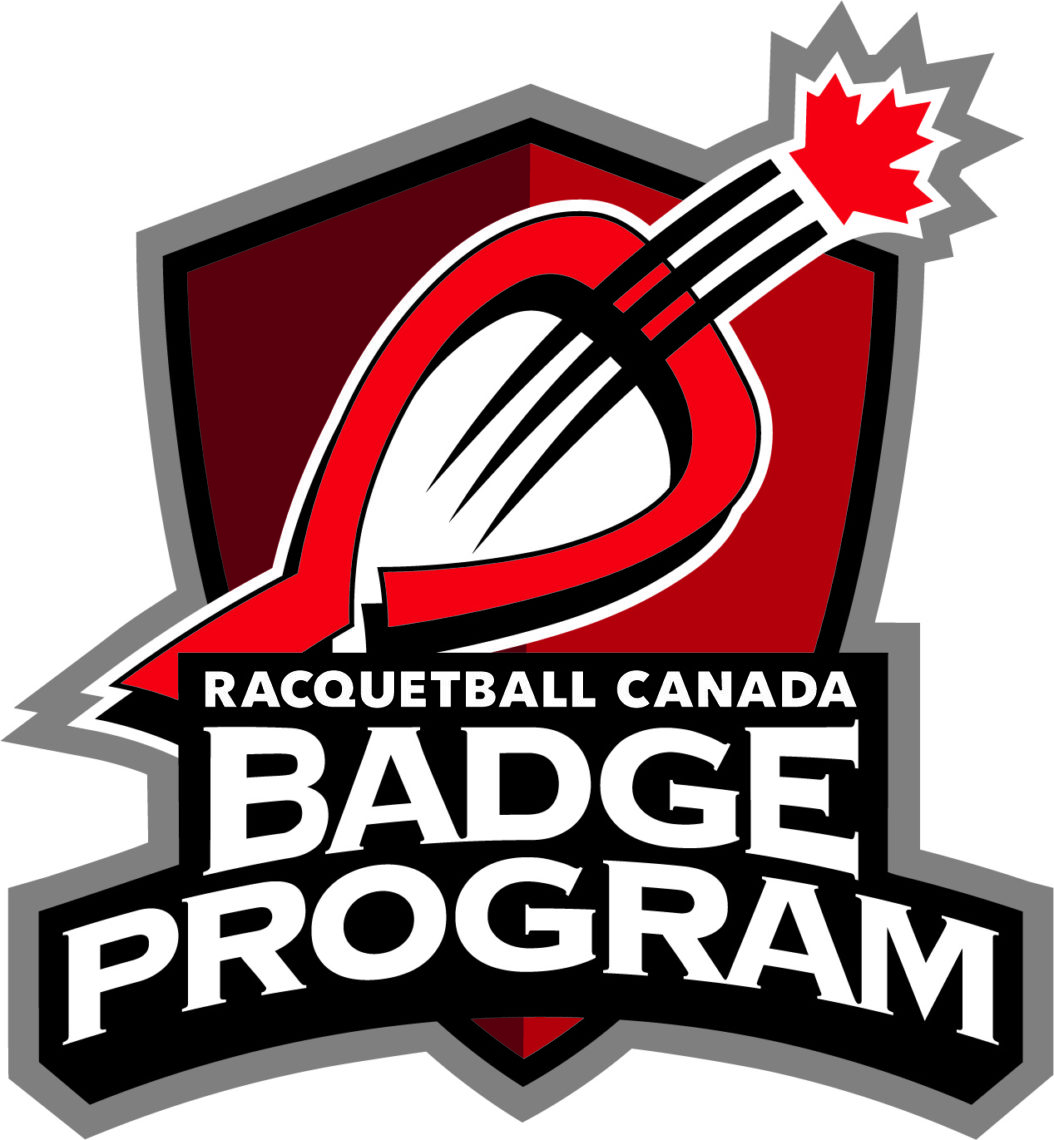 Develop Skills
The Badge Program teaches racquetball techniques, using progressions that develop skills gradually. Each of the 10 levels of the Badge Program builds on the skills learned in the previous level. Once an athlete has demonstrated the skills at their level, they will earn a badge and report card and be ready for the challenges of the next skill level.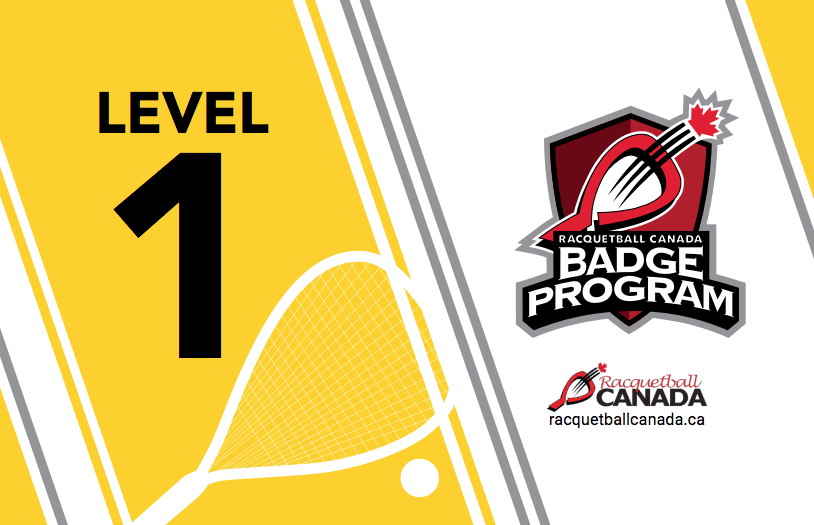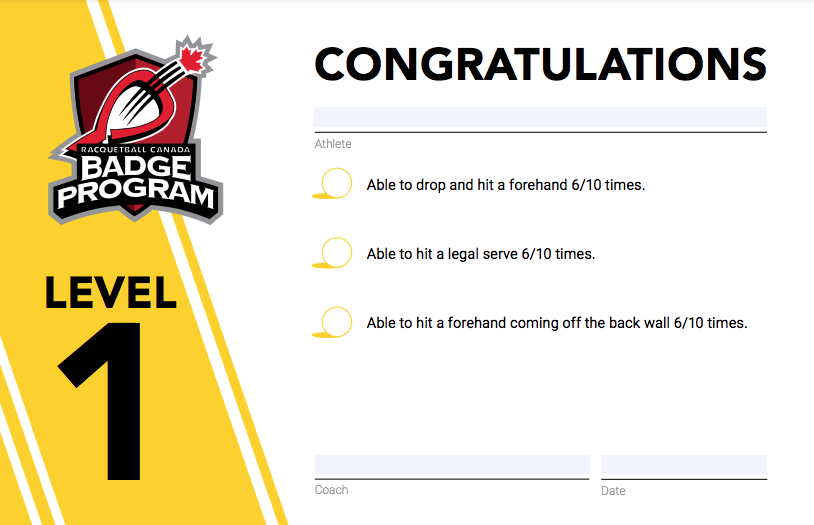 Level Up
Our coaches use various methods and activities to create a positive environment while also focusing on each athlete's needs. The versatile nature of our programs allows for activities to be modified to accommodate all skills and abilities. This empowers everyone to play their best!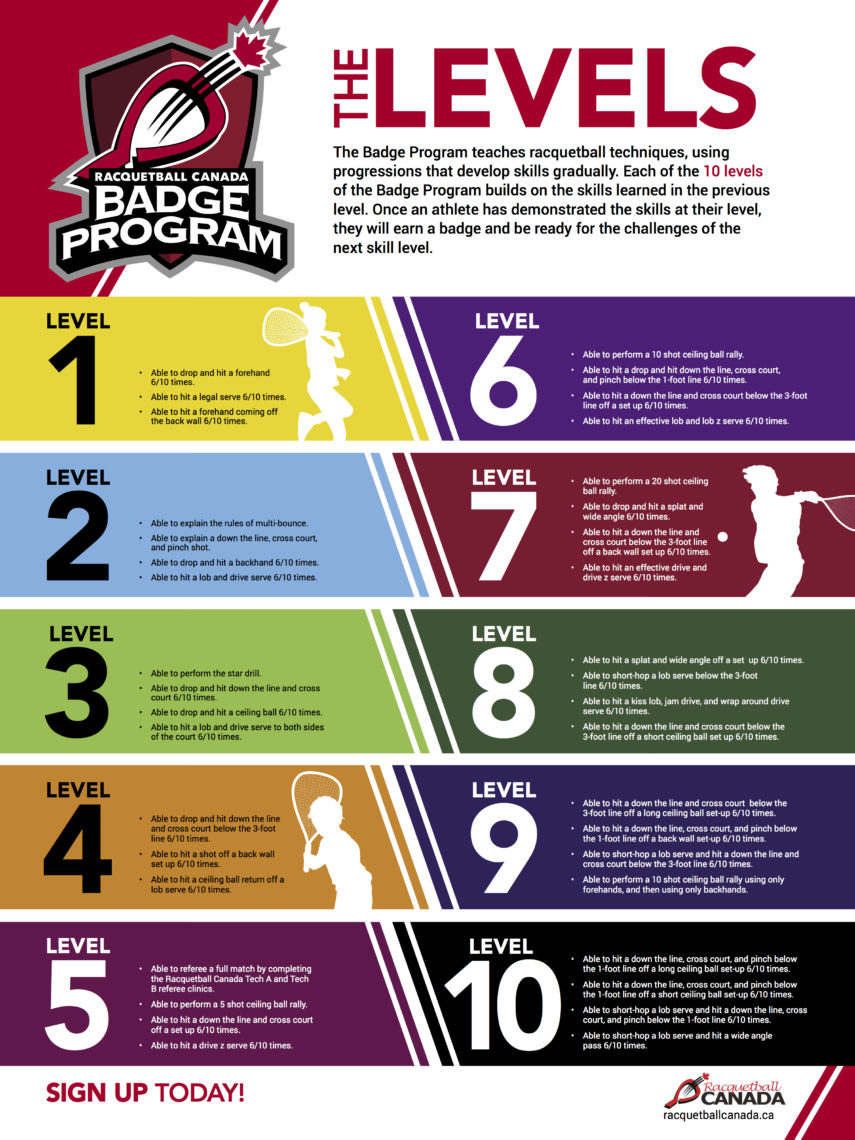 Accommodations
The Badge Program works hand in hand with Racquetball Canada's athlete development pathway to ensure that as athletes move through the skill levels they are developing the necessary skills for competition appropriate to their ability.
Athlete Benefits
Experience success
Build confidence
Have fun
Make friends
Earn Badges
Who can Coach the Badge Program?
Anyone who completes Racquetball Canada's Badge Program Workshop is able to offer the program. During the workshop, participants will be provided a number of resources to help organize and offer a successful program.
A schedule of Badge Program Workshops can be found on our Tournament & Events web page or Trackie, Racquetball Canada's event website. If you have a group of 8 or more who would like to take the workshop together click here to contact us.