Contact Us
Racquetball Canada
145 Pacific Avenue, Winnipeg, MB R3B 2Z6
Twitter: @rballcanada
Facebook: @racquetballcanada
Instagram: @racquetballcanada
About Racquetball Canada
Racquetball Canada is the National Sport Organization for the sport of racquetball. As a member of the Canadian Olympic Committee, our mission is to coordinate, govern and encourage the advancement of racquetball from the grassroots to the elite level across Canada. Our vision is to be a visible, vibrant sport enjoyed coast to coast by Canadians of all ages and abilities.
Racquetball Canada is committed to work forward and lead in equity, diversity, and inclusion, and stand against any form of racism, discrimination, or harassment on and off the court to ensure all Canadians see themselves represented in our sport.
Racquetball Canada is also a proud member of the International Racquetball Federation and the Pan American Racquetball Confederation. National teams compete in the Pan Am Games, Pan Am Championships and the World Games as well as the World Championships at both the junior and elite level. Racquetball Canada also partners with local organizers to host tournaments including Canadian Championships and National Team selection events.
Racquetball Canada receives considerable funding from the Government of Canada through Sport Canada. This enables our organization to provide Canadians access to our sport as part of a healthy and active lifestyle, and help high performance athletes participate and succeed in competitions.
Racquetball Canada works closely with our provincial associations and partners to offer developmental and high performance programs across Canada for athletes, coaches and officials. We partner with the Coaching Association of Canada and the provincial and territorial coaching associations to offer coach training programs.
Mission, Vision and Values
Mission
To coordinate, govern and encourage the advancement of Racquetball from grassroots to elite levels across Canada
Vision
Racquetball as a visible and vibrant sport enjoyed coast to coast by Canadians of all ages and abilities
Values
The values we believe to be instrumental in making decisions and impacting how we interact are outlined below. We believe in managing Racquetball Canada according to these values and ensuring that the Principles of True Sport are activated on the field of play.
The first letter from key words in our value statements spell TRUE integrating our values with the principles of True Sport.
| | | |
| --- | --- | --- |
| Racquetball Canada Values | Our Declaration | I/We Live Our Values By . . . |
| We believe that integrity makes True champions | Our sport builds character and teaches life lessons that extend beyond the court. We strive to make ethical decisions and to behave in a manner that reflects our values. We work tirelessly to create and preserve trust | Providing leadership by adhering to our policies Offering education and development opportunities to coaches, officials and athletes |
| We foster a safe and inclusive expeRience | We respect each other and advocate for a quality sport environment. We invite multiple perspectives to ensure fairness and dignity for everyone. Everyone has the right to feel supported and welcomed | Adopting safe sport guidelines Inviting all communities to participate |
| We are one, connected commUnity | We strive to foster a fun, positive, diverse and rewarding environment where everyone has a place to learn, grow, volunteer, work and compete.We encourage everyone to stay involved for life. We believe that everyone can benefit from our sport's healthy lifestyle. | We offer a variety of programs and leagues to accommodate all skill levels and ages We are adaptable and open to new opportunities |
| We are committed to Excellence | We go the extra mile to ensure quality results, effective processes and good governance. We help everyone achieve their highest potential. We strive to be transparent and accountable in our actions, decisions and promises. We encourage everyone to participate, to have fun and to strive for excellence. | We ensure that everyone has a place to participate and be challenged We develop opportunities for meaningful competition |
Commitment to Diversity
Racquetball Canada is finding new ways to ensure inclusion and diversity in our sport and to ensure racquetball is welcoming and safe for all. We work hand in hand with our partners to provide tools, information and resources to enable those involved to create positive experiences for all. We encourage our sport community to continue to learn with us.
Racquetball Canada resolves to continue to incorporate inclusion, diversity, and equity matters in its strategies, plans, actions, and operations; including technical programs, business management, sponsorship, marketing, media and communications.
Racquetball Canada will ensure that the organization provides Under-Represented Groups with a full and equitable range of opportunities to participate and lead.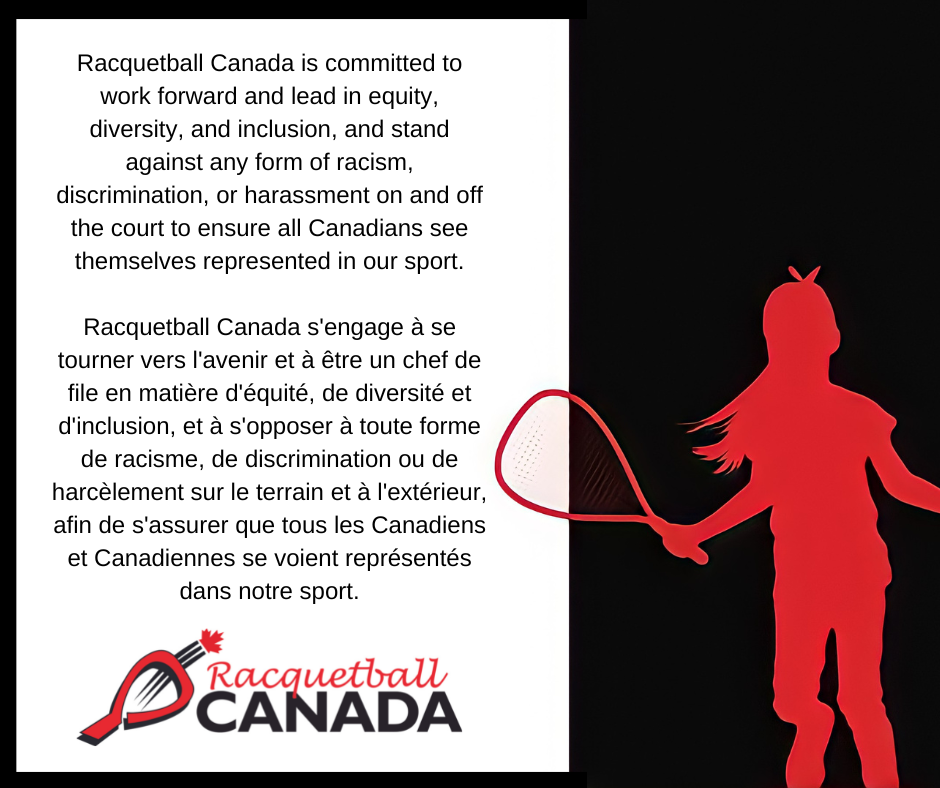 Board of Directors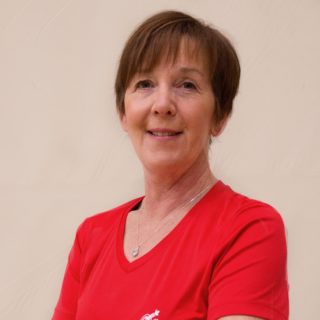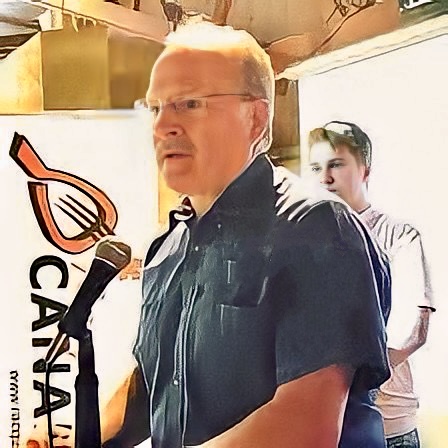 Committee Chairs
Athlete Development – Mitch Brayley
High Performance – Darrell Davis
Marketing – Steve Scagnetti
Sport Development – Terry Nelson
Hall of Fame – Cheryl McKeeman
Provincial Representatives
Policies & Bylaws
Racquetball Canada has worked alongside the Sport Law & Strategy Group to develop updated, comprehensive, user-friendly policies and procedures. Racquetball Canada encourages its provincial associations and affilated clubs to adopt the policies for their own use.
Racquetball Canada's Policy Suite is comprehensive and reflects current best practices that will guide the organization in its operations including policies that support our values, help ensure accountability and transparency and that deal with bullying, abuse, harassment, discrimination, maltreatment and conflict.
Racquetball Canada also adheres to the Universal Code of Conduct for the Maltreatment of Sport (UCCMS).
Planning
Racquetball Canada works to engage its membership in the strategic planning process. Our strategic plan was developed through a process of consultation with the membership at annual planning meetings and through discussion with our partners and our stakeholders including our members, coaches, officials, athletes and volunteers.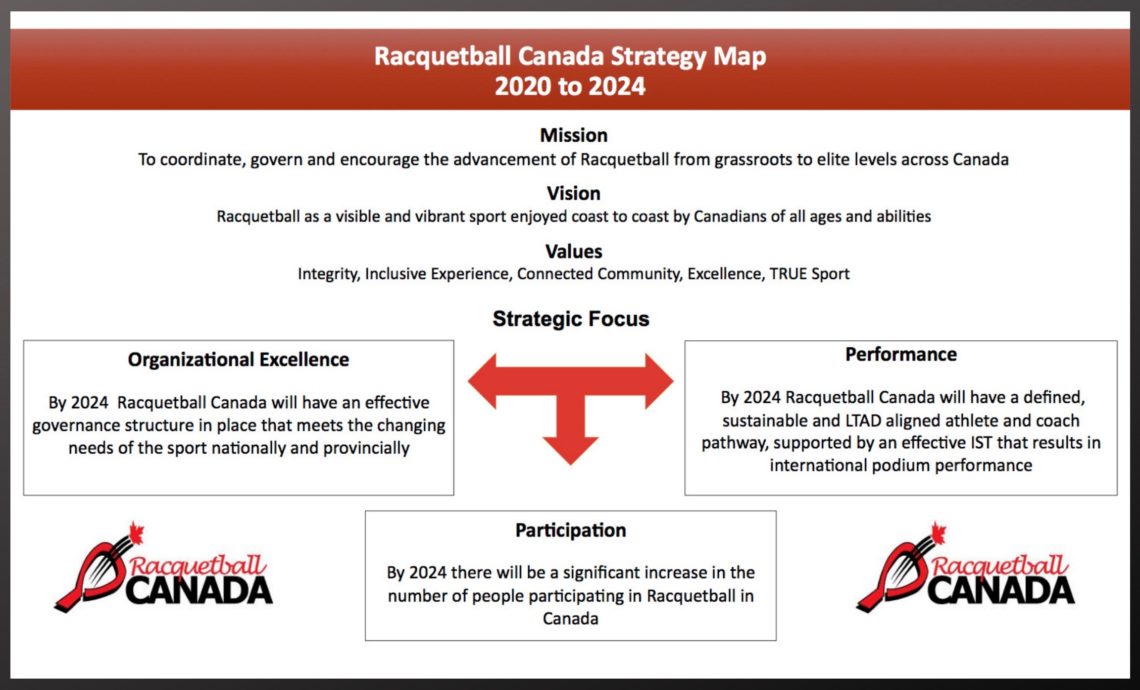 Meetings
Board of Directors & Committees
The Board of Directors meet on the first Monday of each month with the exception of June, July, August and December. The Standing Committees meet regularly throughout the year.
If you would like information about the meetings of our Board of Directors or Standing Committees contact Racquetball Canada.
Annual General Meeting
Our Annual General Meeting is held in August of each year. The Call for Nominations for the Board of Directors will be made two months in advance of the Annual Meeting.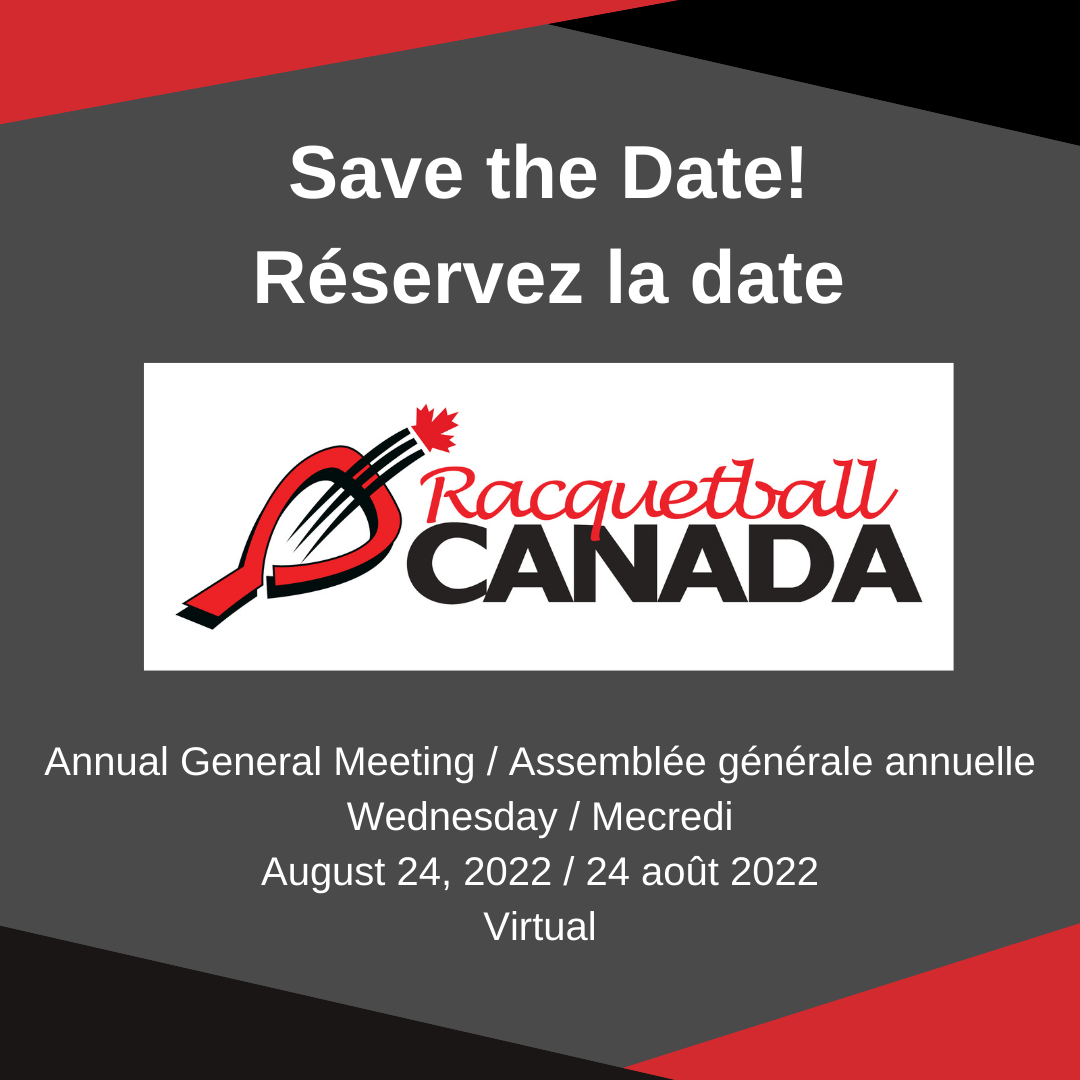 Racquetball Canada Staff
Kathy Brook,
Executive Director
Kathy Brook is a FIBA licensed and certified Chartered Professional Coach, a coach education consultant, a Master Coach Developer and a teacher. She has a Bachelor of Physical Education from McMaster University, a Bachelor of Education from Queens and a Masters of Physical Education from Memorial University.
Kathy has been a teacher for 25 years and a coach education consultant for the Coaching Association of Canada for 8. She has had the opportunity to work with 67 sports in different capacities helping them to develop in different ways. Kathy loves to innovate and share her passion with others.
Jennifer Saunders,
High Performance Director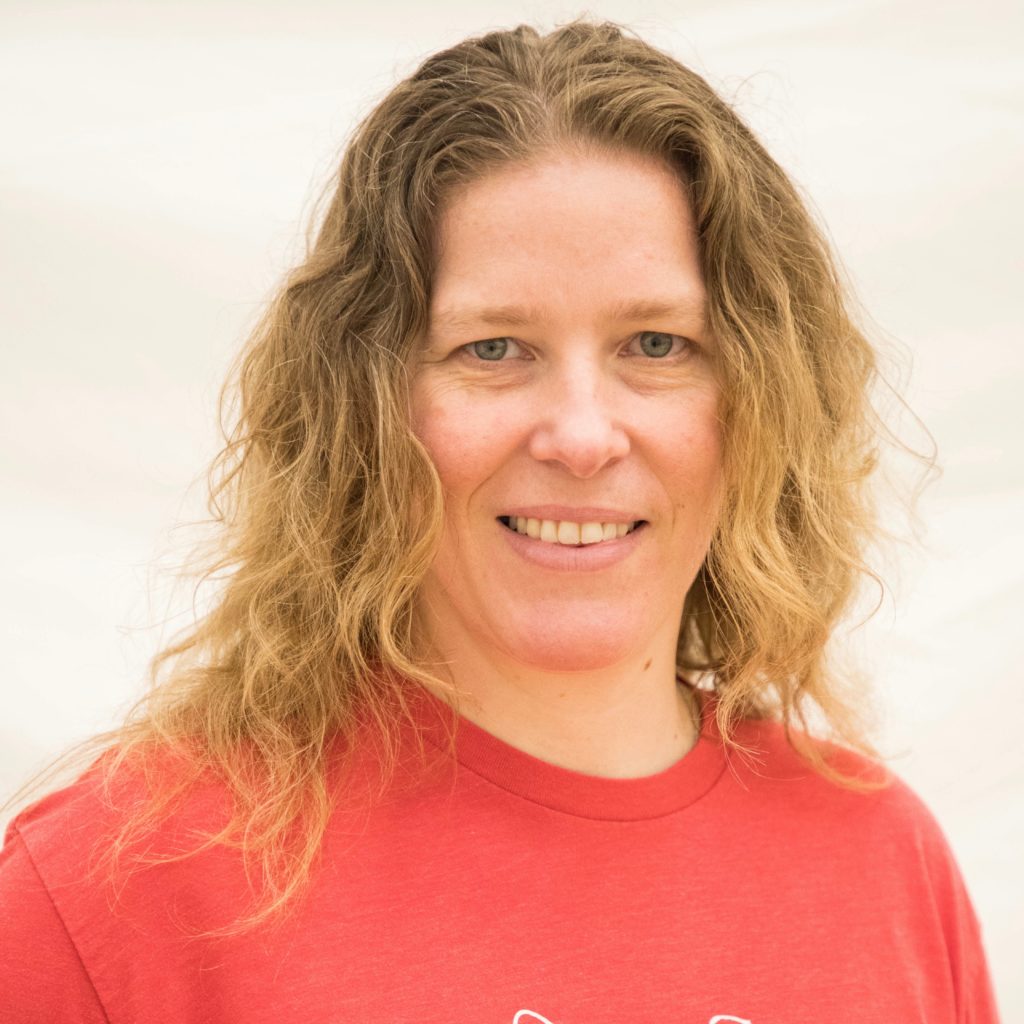 Jennifer Saunders is an 18 year veteran of Racquetball Canada's national team with many international and national podium results and brings an intimate knowledge of high performance sport to the position. In addition to her experience as an elite athlete, Jennifer holds a Bachelor of Arts in Physical Activity and Sport Studies.
Jennifer also has a wealth of experience in sport administration through her work as the Executive Director of Racquetball Manitoba and her involvement with many provincial and national projects, as well as hosting national events.
Terry Nelson
Financial Administrator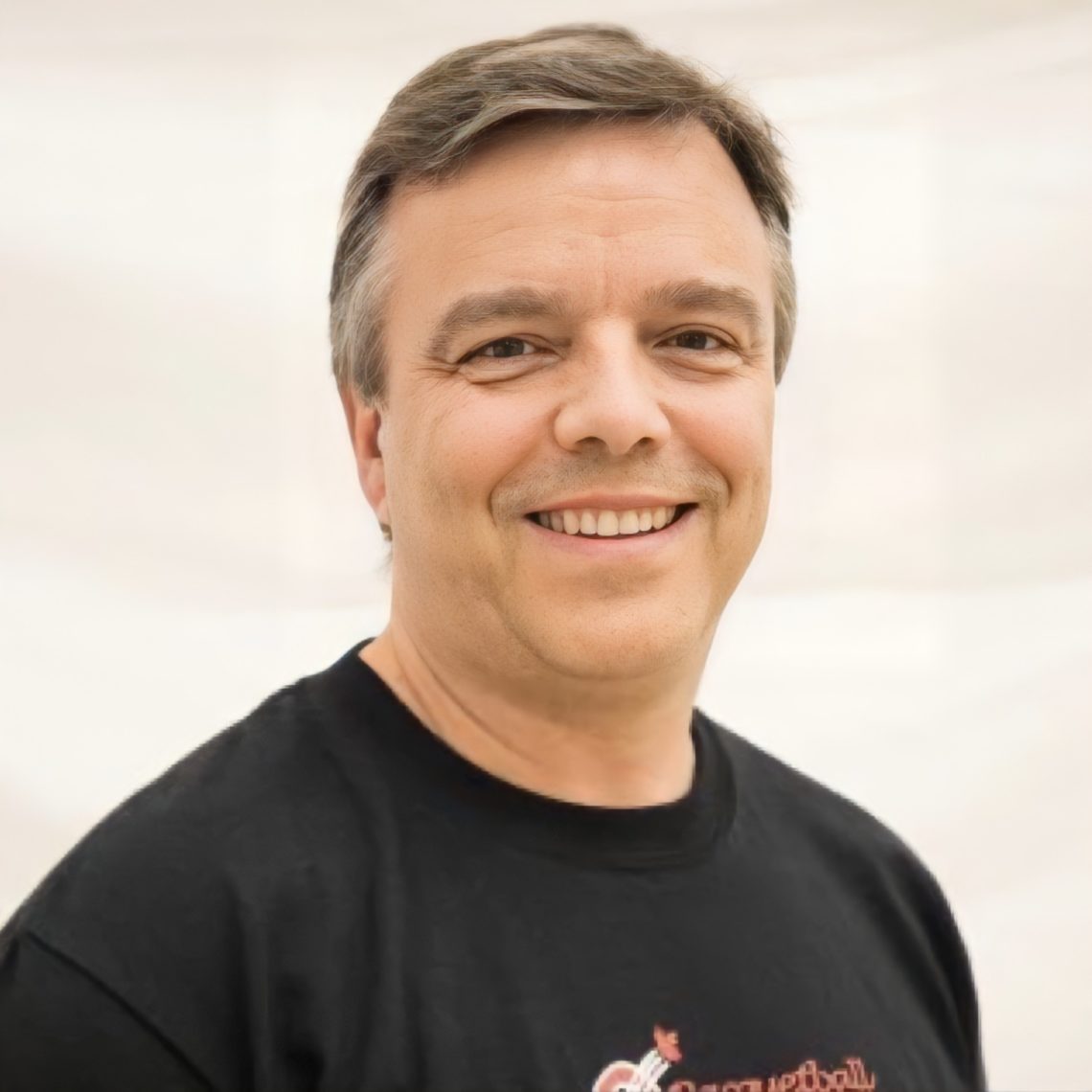 Terry Nelson oversees the financial accountability of Racquetball Canada, working closely with the Executive Director and President in regards to budgeting and financial reporting. Terry has been working in the financial sector for over 30 years, dealing with government agencies and specializing in national and international accounting procedures. He is well known in the racquetball community, having served on the boards and committees of both Racquetball Ontario and Racquetball Canada for over 20 years in many different capacities. He gives to the sport as a coach at the grassroots and provincial level, a sport leader, programmer, and tournament host.
Jan Hanson,
Communications, Diversity and Safe Sport Director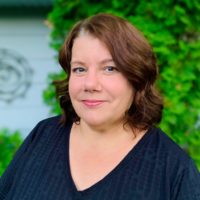 Jan Hanson has a long history of working in sport administration and the not for profit sector in both staff and volunteer capacities. Prior to joining the staff team, Jan had taken on the role of the Communications lead with Racquetball Canada as a Board Member for seven years. She was the Executive Director of Canoe Kayak Saskatchewan from 2007 to 2016, working with high performance sport and community programs. Jan was also a staff member with the Canadian Red Cross for fifteen years in the area of public safety and community services.
Kurtis Cullen
Community Development, Diversity and Safe Sport Coordinator
Kurtis Cullen is a long time athlete and champion of the sport. He is a member of Racquetball Canada's national team, an accredited official who has worked on international assignments and has coached at the grassroots level. Kurtis has a vision of how he can help clubs build a strong sport infrastructure and increase their capacity to deliver programs. He is inspired by the opportunities his position with Racquetball Canada brings to the sport.
Careers
Throughout its recruitment process, Racquetball Canada is committed to Canada's linguistic duality and diversity of its people. Racquetball Canada is committed to fostering diversity within its organization as a source of excellence, cultural enrichment, and social strength. We welcome expressions of interest from those who contribute to the further diversification of our organization including, but not limited to women, Indigenous peoples, persons of all races, ethnic origins and religions, persons with disabilities and persons of any sexual orientation or gender identity. Please contact Kathy Brook with any questions about careers with Racquetball Canada.
Past Presidents
| | | |
| --- | --- | --- |
| 2012 – 2016 | Jack McBride | Sherwood Park, AB |
| 2010 – 2012 | Ron Brown | Winnipeg, MB |
| 1999 – 2010 | Usher Barnoff | Calgary, AB |
| 1998 – 1999 | Dave Bell | Halifax, NS |
| 1995 – 1998 | Ron Hughes | Burnaby, BC |
| 1990 – 1992 | Ian McKenzie | Vancouver, BC |
| 1984 – 1989 | Dan Stone | |
| 1982 – 1984 | Morris Waitzer | Montreal, QC |
| 1979 – 1982 | Steve Millstein | |
| 1977 – 1979 | John Chambers | |
| 1975 – 1977 | Ivan Velan | Montreal, QC |
| 1971 – 1974 | John Kempo | Edmonton, AB |